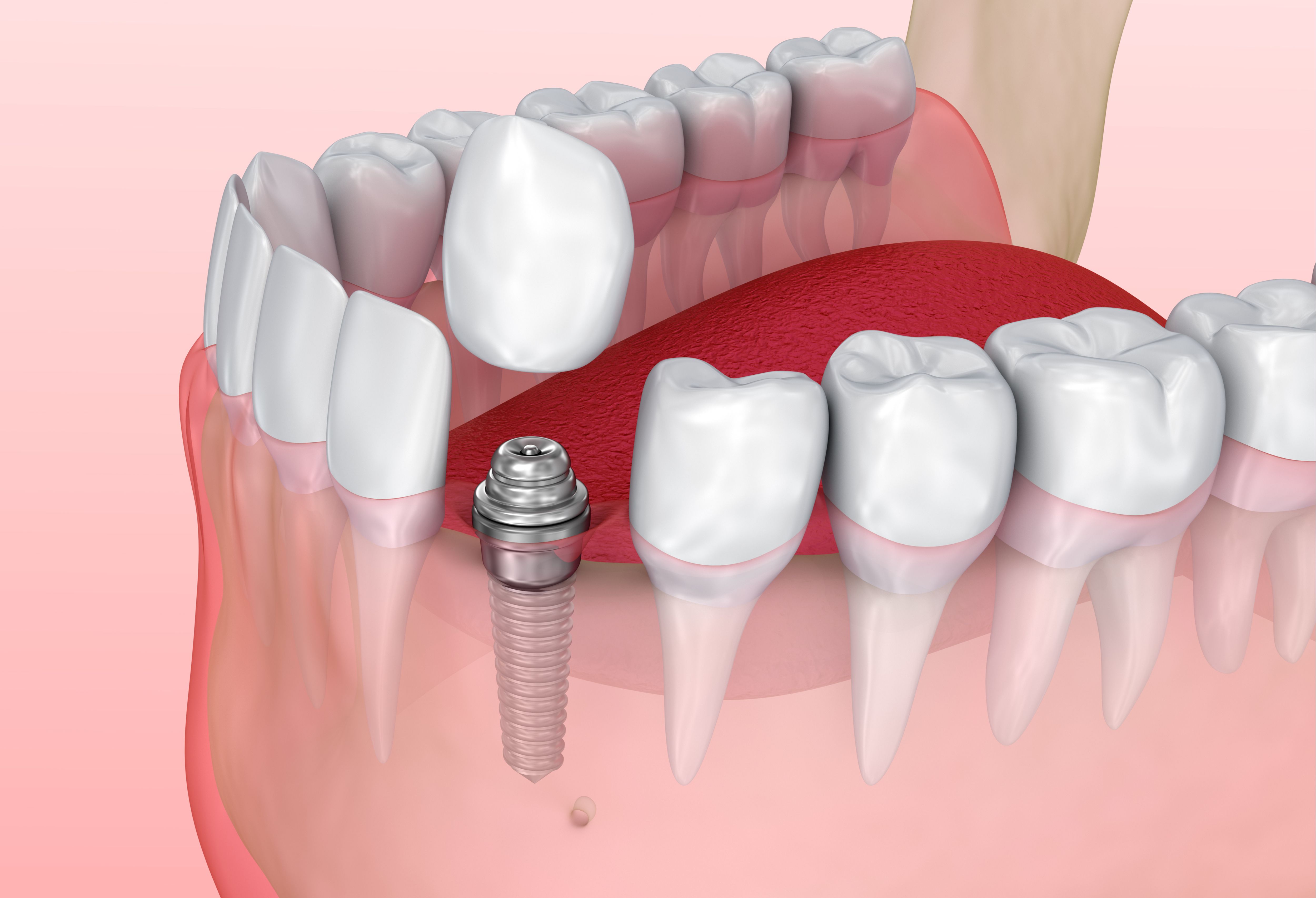 There aren't many advances that have changed the world of dentistry as much as dental implants. As the first tooth-replacement method to restore tooth roots as well as the crowns, dental implants offer unparalleled stability, durability, and predictability.
Fortunately, Dr. Kenneth W. Coffey offers dental implant treatment at our Orland Park, IL practice. Today, we explore how dental implants prevent bone loss for a smile that is healthy and long-lasting.
What Happens to the Bone after Tooth Loss?
All elements of your smile work together for optimal oral health. When teeth are still present, the roots stimulate nerves in the jawbone with micro-movements. Through chewing and biting forces, these movements send signals to the body, telling the jawbone to retain its density for the support of the teeth.
If a tooth is removed, the jawbone will begin to atrophy in that area due to a lack of stimulation. That can ultimately lead to noticeable changes in the facial structure. This is why older individuals who have been missing their teeth for a prolonged period of time often have a hollowed or "sunken-in" appearance.
How Dental Implants Prevent Bone Loss
Because dental implants are inserted into the jawbone, they stimulate the nerves much like the natural teeth roots. Therefore, once the final restoration is connected to the implant, natural chewing movements will preserve the bone volume and density for optimal oral health. Additionally, dental implants will also prevent further bone atrophy from occurring.
Who Is a Candidate for Dental Implants?
Patients who are considering dental implant treatment should be in good general health and should not have any health condition that could hinder the success of treatment.
Candidates should also be free from periodontal disease and tooth decay, as oral infection can seriously impede the outcome.
Finally, qualifying patients will have sufficient bone structure. In order to be successful for the long haul, a dental implant must be completely encased in strong, dense, healthy bone.
What about Patients Who Have Already Lost Bone Density?
Individuals who have been missing teeth for a long time have likely already experienced some degree of jawbone degeneration. In years past, patients in this situation were simply not eligible for implant treatment. Today, however, there are a couple of options when it comes to dental implants for patients with bone loss.
First, regenerative therapy can be utilized to regrow bone tissue. In many cases, a bone grafting or sinus lift procedure can adequately prepare the foundation necessary for predictable implant placement and increase patient eligibility for treatment.
Patients who are seeking full-arch teeth replacement, but have lost a significant amount of bone, may benefit from All-on-4® treatment. This method involves the placement of a permanent, fixed denture using only four implants per arch. What makes this technique stand out, however, is that strategic implant placement allows your doctor to maximize existing jawbone. Therefore, in many cases, bone grafting procedures are not even necessary.
Learn More about Dental Implant Treatment
Dental implants are one of the most versatile procedures in restorative dentistry. They can be restored with crowns, bridges, or dentures. During an initial consultation with Dr. Coffey, we can help you determine a personalized treatment plan to address your needs. To learn more about your treatment options at our practice, contact us online or call us at (708) 403-7888.